Challenge:  invent a unique visual brand for a social media marketing group that is changing, constantly. Adapt Social was born from founder Ariana Cuan's relentless commitment to social marketing best practices that evolve. A fierce female entrepreneur herself, Ariana's firm seeks to empower other woman to find their professional freedom online. Adapt's logo and aesthetics must match its story and communicate legitimacy amongst larger existing firms.
Logo Design  |  Brand Design
2019 Gold Addy Award, Logo Design, from the American Advertising Federation
Approach:  we quickly tethered ourselves to the core theme of 'change', and communicated this with an unconventional ellipsis, a simple, yet novel solution. Custom typography in the Bauhaus style creates four perfect circles and a perception of change with color transitioning from salmon to blue or opaque to transparent. We found this style and color scheme a perfect fit for our target audience, the professional woman.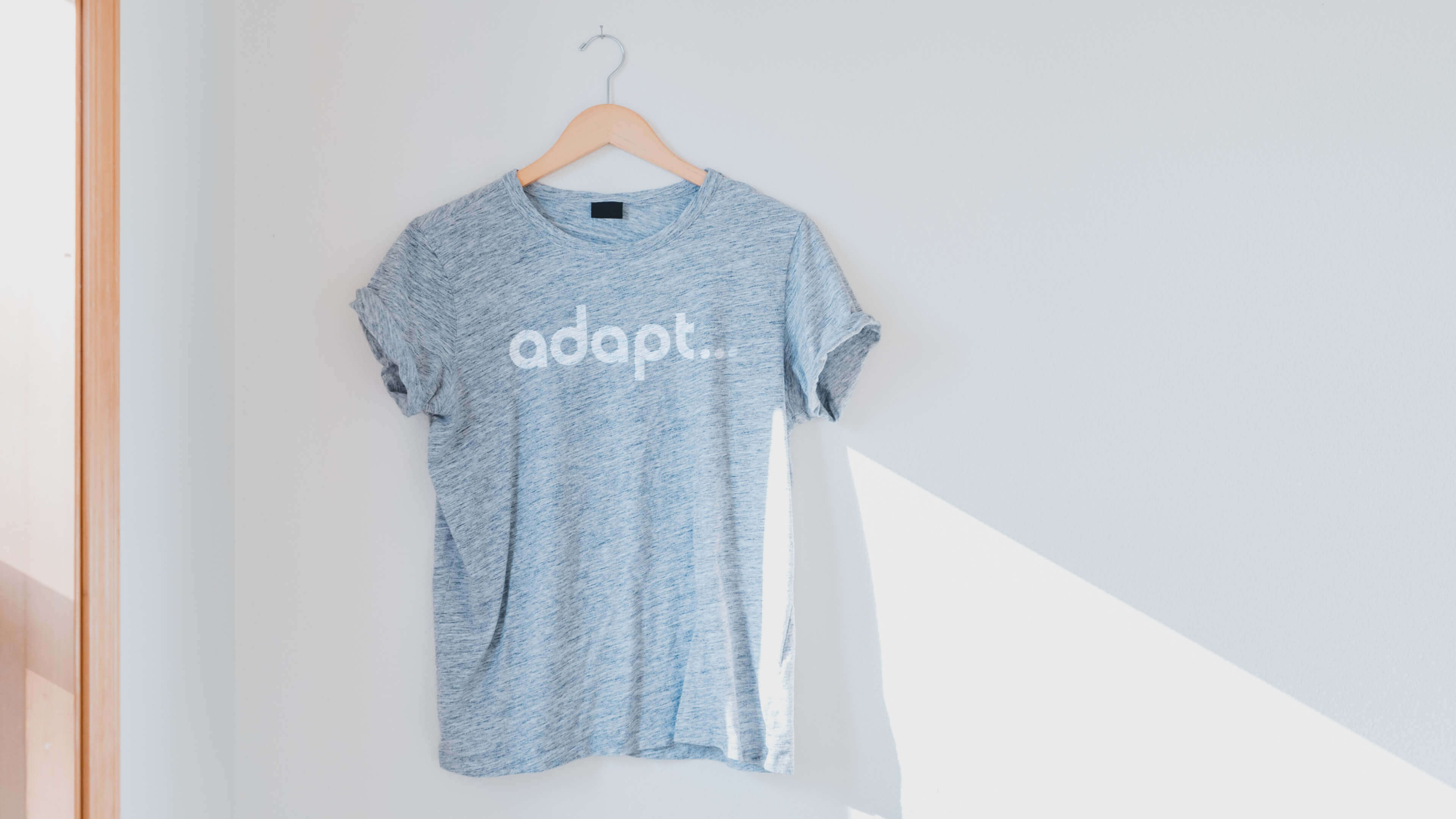 Impact:  Adapt Social made its launch in late 2019 and has been soaring ever since. Within the first few months, Ariana and her crew procured a steady base of clients who are scaling their online businesses with Adapt's marketing expertise. Now in ever changing times, the logo and brand remain a rock, ready to last.
"I was extremely lucky to find such a skilled designer. Trevor has a unique ability to understand design's impact on your goals and vision. His suggestions are always strategic and thoughtful. I couldn't be happier with how it turned out."
– Ariana Cuan, Founder & Head Strategist, Adapt Social